To Infinity and Beyond: Buzz Aldrin's Journey to the Moon
Since Neil Armstrong was the first man to set his foot on the Moon, people somehow gave him most of the credits and set aside the fact that he wasn't the only one who was on the mission to fly and touch the ground of this white spherical space object. Michael Collins and Buzz Aldrin were also on the Apollo 11 spacecraft with him. However, between the two, the latter followed Armstrong to the surface while the former had to perform his duties on the spaceship.
Personal Life
Edwin Eugene "Buzz" Aldrin, Jr. was born on January 20, 1930, in Glen Ridge, New Jersey. His senior is a colonel in the U.S. Air Force. He had two sisters, Madeleine and Fay Ann. In 1988, his nickname was turned into his legal first name after Fay mispronounced the word 'brother' to buzzer, which was then cut to Buzz.
Aside from becoming the second earthling to step on the surface of the Moon, he's also part of the Boy Scout, garnering the Tenderfoot Scout rank. Buzz performed really well in school, where he collected an A-average. He later entered Montclair High School and graduated college with a degree in mechanical engineering from the United States Military Academy in 1951. He married his first wife, Joan Ann Archer in 1954 but had to call his divorce lawyer to untie the knot; the estranged couple had three children. This also happened to this second and third wife, Beverly Van Zile and Lois Driggs Cannon.
After more than a decade away from classrooms, the former astronaut decided to get his master's degree and enrolled for a test pilot school, but fate had different plans for him as he earned his Ph.D. from the Massachusetts Institute of Technology (MIT) instead.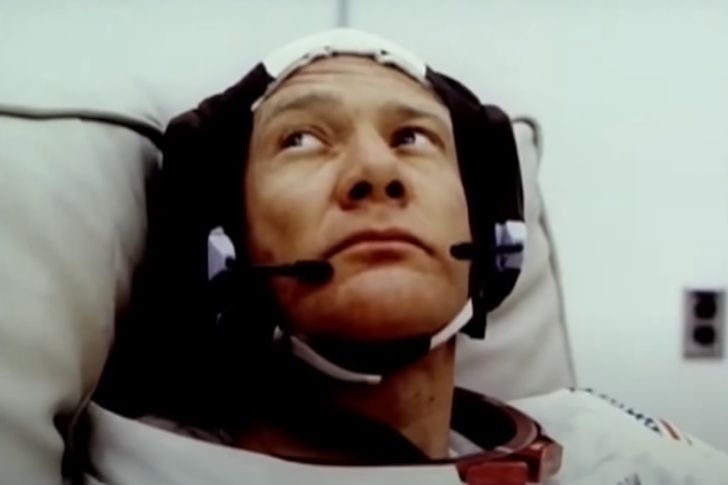 Aldrin's Space Flight
Due to his impressive educational background and work experience, he was able to enter a space program. Shortly after graduating from MIT, Buzz was chosen by NASA to be in the third group of individuals "to pioneer space flight." He was assigned to create rendezvous techniques and docking for spaceships. He was a pioneer of the underwater training techniques that "simulate flight in zero gravity."
In 1966, he and Jim Lovell were tasked to be the crew of Gemini 12. From November 11 to November 15, he made a spacewalk that lasted for five hours, holding the credit for the most successful and longest spacewalk in that era of space exploration. His rendezvous abilities were of use to refigure all the docking operations on the flight, manually, after the onboard radar failure.
After this mission, he was grouped with Neil Armstrong and Harrison "Jack" Schmitt to be the backup crew for Apollo 8. His investment to be with Armstrong and Michael Collins in the Apollo 11 gave him unparalleled popularity as they were put on a historic mission to land on the Moon. On July 20, 1969, Armstrong and Aldrin became the first men on the surface of the moon. According to History, they stayed there for more than 21 hours and came back to Earth, bringing more than 46lbs of samples from the alien world. (WorldAtlas suggests that they brought 47.51 lbs and have walked for 'approximately 3,300 feet')
The moonwalk was televised globally, drawing more than 600 million viewers, making it the world's largest television audience of all time. For their return, the three astronauts were invited to a state dinner in Los Angeles. Former President Richard Nixon also presented them the highest civilian award in the US — the Presidential Medal of Freedom.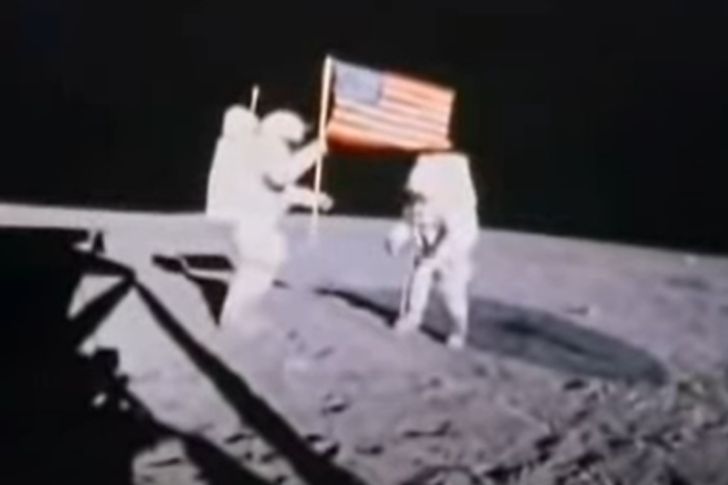 Post-Moon Landing and Retirement
Aldrin became the USAF Aerospace Research Pilot School's Commandant, which is located in California, specifically at Edwards Air Force Base. It's safe to say that people expected his life to be successful and full of colors but became the opposite. He was blamed for the crashing of two aircraft at Edwards, the T-33 and A-7 Corsair II. He was also greatly affected by the passing of his mother who took away her life.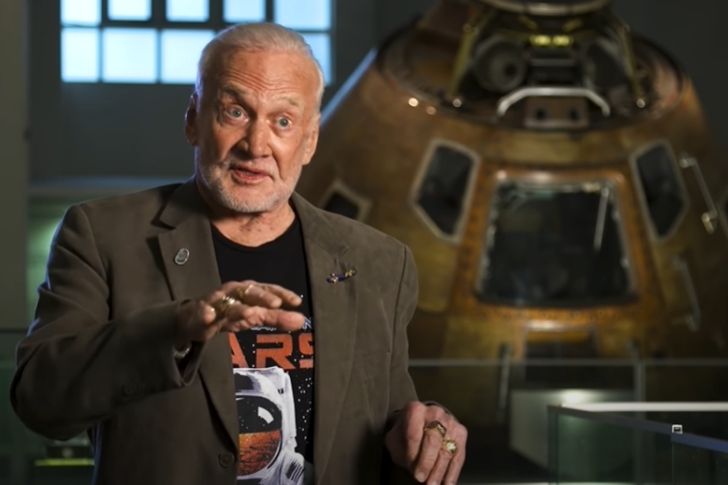 After more than two decades of service, he retired as a colonel on March 1, 1972. General Jimmy Doolittle and his father were present in the formal retirement ceremony.